Texas Hold'em Poker is one of the most popular online poker variants around. Plenty of gamblers love this game, but it is important to remember that there is more out there for the discerning poker player to discover. Want to try something different? Try HORSE!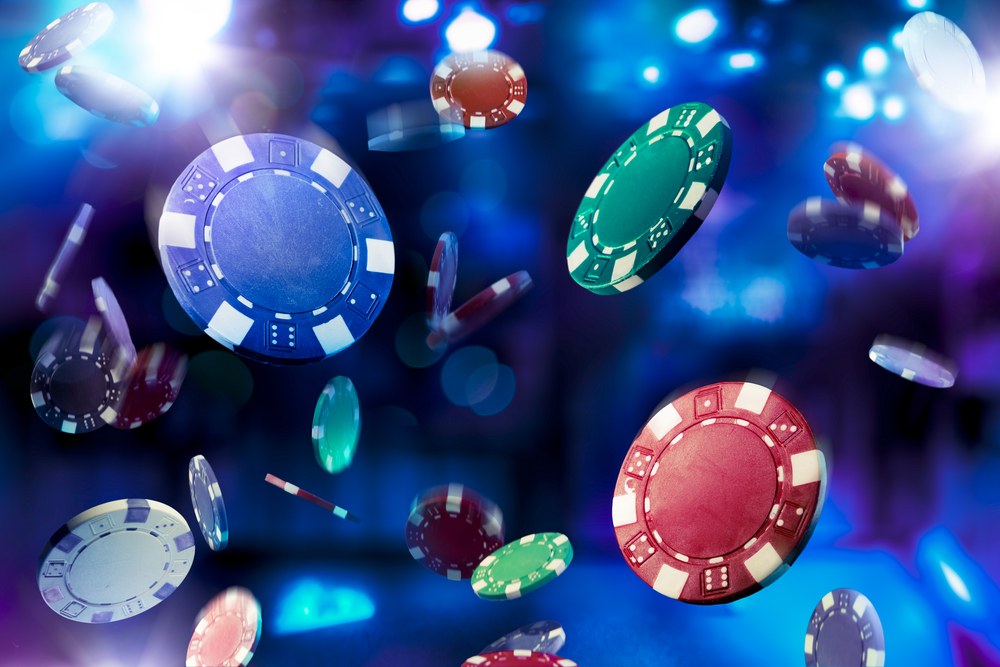 What is HORSE and what is it doing in the casino!?
If you're a some kind of Wizard you might already have figured out that the word HORSE is an acronym (that is why it has been written in capital letters here). HORSE stands for: Hold'em, Omaha Hi/Lo, Razz, Stud and Eight or Better. These are five different poker games, and the acronym HORSE reflects the fact that the rules of HORSE are a combination of the rules of these 5 different games. HORSE started life in land based casinos, but once online poker began to come into our lives in around 2008, HORSE has been a key feature of the online poker world. So much so, in fact, that HORSE is part of the annual World Championship of Online Poker (WCOOP).
The rules of HORSE poker
A game of HORSE involves five rounds, with each round using the rules of one of the five poker variants indicated in the acronym. Let's break things down and look at how this plays out in practice.
Round 1: Fixed Limit Hold'em
The dealer provides each player with two of their own cards, which they keep secret from other players. Then, the dealer lays 5 cards onto the table. These are visible to all players and are known as the 'community' cards. Players use a combination of their own two cards and the community cards to make the best possible hand that they can.
Round 2: Omaha Hi/Lo
Omaha is another form of Hold'em poker, which means that it uses a combination of community cards and individual cards dealt out to each player. The difference between Omaha Hi-Lo poker and Texas Hold'em poker is that in the former, you can win with a good low hand (i.e. five cards of different types, all of a value of 8 or less), or a high hand.
Round 3: Razz poker rules
For this round, players engage in a form of seven card stud poker. In this round, the best low hand involving an ace to five card selection will win. This is also known as playing according to the 'California system'. Razz poker can also be called 'seven card stud low'.
Round 4: Stud
In this round, we switch from 'seven card stud low' to 'seven card stud high' poker. In round 4 of HORSE poker games, players now can only win if they have the best high hand. Another feature of the Stud round is the fact that limits are usually set on bets, and as such players can only place bets in fixed increments (for instance, they may be limited to betting only $2 on the first round of the Stud section of HORSE).
Round 5: Eight or better
This game is also known as seven card stud high-low. It combines elements of classic hi-low poker games, which means that the pot can be split between the player with the best high hand and the player with the best low hand. Ultimately, however, it is the best high hand that wins. Eight-or-better poker, by bringing together elements of many of the previous games that have been played throughout the preceding 4 rounds, eight-or-better poker is a fitting end to a game of HORSE.
The question of blinds
When players are using blinds in any round of HORSE, the button is frozen when the game switches from one poker variant to another. That means that a player cannot carry over a blind that they were using in a game of Omaha Hi/Lo into a game of Razz.
Why choose to play HORSE poker over any other kind?
HORSE is generally accepted to be the best test of a poker player's skill. This is because succeeding at HORSE demonstrates that you are able to succeed at all the key poker variants. Moreover, many gamblers find that playing just one form of poker can become somewhat monotonous. With HORSE, however, the rules keep changing and this keeps you on your toes, preventing you from just going onto 'autopilot' as you play. Before playing HORSE, it is advisable to ensure that you are proficient in the five poker variants that make up this game. Though not for total beginners, HORSE is a great intermediate and advanced game. Hot tip: as mentioned above, HORSE is part of the WCOOP, so why not improve your tactics by watching how the professionals play?
Explore the thrilling world of online HORSE
A plethora of online casinos offer the opportunity for you to play HORSE. Playing HORSE online enables you to connect with other poker enthusiasts throughout the world. In addition, many online casinos offer live dealer HORSE, so that you can enjoy the thrills that are associated with having a real human dealer presenting you with your cards in real time. This gives you all of the fun of the HORSE games that you may remember from playing in land based casinos, with the additional element of an international competitor base. There are thousands of games of HORSE starting up every week online, so finding one at a time that suits you will be as easy as can be.